| | | |
| --- | --- | --- |
| 14/02/2011 | Steve Cradock Last Days of the Old World | [-] |

Record Label/Kundalini Music
Format/Single
Street Value ***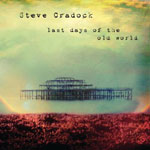 Life-affirming sixties retro from Weller and Ocean Colour Scene guitarist, Steve Cradock. Pull on your air-Rickenbacker 12-string for a deeply addictive waltz through the jolly, jangling romance of 1960s Solihull. As gear as it is fab. Features Paul Weller on backing vocals. Taken from the forthcoming album of the same name.
| | | |
| --- | --- | --- |
| 13/02/2011 | Mojo Fury Colour of the Bear | [-] |

Record Label/I Like Press
Format/Single
Street Value ***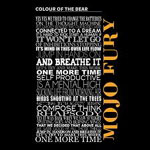 Feisty, ballsy but pretty unremarkable fourth release from Northern Irish four-piece, Mojo Fury who release their debut, 'Visiting Hours of a Travelling Circus' in March 2011. Prepared to reserve judgement until then but what's with the American accents? To the best of my knowledge the colour of bear is brown - but I digress.
| | | |
| --- | --- | --- |
| 24/01/2011 | Fenech Soler Demons | [-] |

Record Label/B-Unique
Format/Single
Street Value ***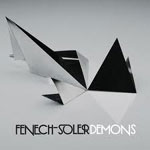 Synth-pop of rare quality packed into a perky and characteristically fizzy three and a half minutes of boisterous nu-rom froth and helium high-jinx. The band's recent debut punctured the iTunes Top 10. Bigger things surely await.
| | | |
| --- | --- | --- |
| 06/12/2010 | Kraak and Smaak Dynamite | [-] |

Record Label/Jalapeno Records
Format/Single
Street Value ***



Trio from Holland with a name that roughly translates as 'crunch and taste' – and what better allusion to the band's music could there be? Crunchy breaks and beats with a dedicated electro-funk drill and just the teensiest drops of acid. Swampy sub-bass makes it finger-licking good. Hubba hubba!
| | | |
| --- | --- | --- |
| 06/12/2010 | My Jerusalem Bury It Low | [-] |

Record Label/One Little Indian
Format/Single
Street Value ***



This is the second single from 'Gone for Good' the debut album by the My Jerusalem guys – a collective who are sounding dangerously like a band! 'Bury It Low' has a swagger reminiscent of Kings of Leon – wild man vocals and radio friendly choruses, a rough hewn alchemy that fuses hirsute guitar with a seemingly unwitting yet potent pop sensibility. It's a little bit Killers, a little bit Magic Numbers and a little bit Springsteeny. Gritty yet loveable.
| | | |
| --- | --- | --- |
| 06/12/2010 | Nina Nastasia You Can Take Your Time | [-] |

Record Label/Fat Cat
Format/Single
Street Value ***



'You Can Take Your Time' is a low key and languid track; a stumbling waltz with bone-bare guitar strumming, strings and Nina Nastasia's gorgeous vocal, both soft and worldly at once. Moments of gentle syncopation to the arrangement and an indie-folk feel to the overall sound make this a lovely little song to curl up to.
| | | |
| --- | --- | --- |
| 29/11/2010 | Ensemble Envies D'Avalanches | [-] |
Record Label/Fat Cat
Format/Single
Street Value ***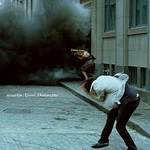 This is laid back, left field pop by Montreal singer-songwriter Olivier Alary. 'Envies D'Avalanches' sashays along driven by strummed guitar and brushes, resolutely refusing to break a sweat. It is a vague coalescing of a 60's beatnik-pop sensibility and some Eno-esque effects which makes it pleasant but somehow a little bloodless. For the real treasure, listen to the B side, a thoroughly haunting cover of UB40's 'Food for Thought' with guest vocalist Darcy Conroy and some simple, dark sax that wouldn't be out of place of a Berlin-era Bowie album.
| | | |
| --- | --- | --- |
| 29/11/2010 | James Blake Limit To Your Love | [-] |

Record Label/Atlas
Format/Single
Street Value ***



Goldsmiths grad shown no shortage of love from Zane Lowe, Jo Whiley, Annie Mac, Huw Stephens and Gilles Peterson. A bravely understated release heaving all sorts of mad dub affection on Blake's dark and rich tenor. A piano, a cymbal, there's a limit to your love. If you are not already in love and looking for some casual emotional wrench, then check this out. Massive Attack reimagined by Antony Hegarty.
| | | |
| --- | --- | --- |
| 27/11/2010 | Aeroplane We Can't Fly | [-] |
Record Label/Wall of Sound
Format/Album
Street Value ****



Co-pilot Stephen Fascano has hit the ejector button and bailed out leaving his other half, Vito de Luca to plot his own course. And I'm not sure this is a good thing or a bad thing, as there's lot going on here, possibly too much; the range of styles adopted is brave certainly, but it lacks a human centre. So what we have an accomplished and undisciplined hotchpotch of soulful disco, crooning downtempo, Moody Blues psychedelia and sparkling electropop. And it's within the remits of the latter that it really commands, 'Without Lies' serving up the kind of haunting and pretty melancholia that Terry Hall would be proud of. It can fly, certainly, but it may require firmer coordinates to land.
| | | |
| --- | --- | --- |
| 22/11/2010 | Goodluck Jonathan This Is Our Way Out | [-] |
Record Label/Something Nothing Recordings
Format/Single
Street Value ***



Not the Nigerian leader of the same name (sadly) but a fresh-faced Brighton five-piece in the mould of Maximo Park and favouring the kind of robo-rock algorithms that make post-prog paranoia such a hoot. And it's actually rather good. 'Fatman' satisfies all those fidgety teenage dreams, the guitars thrash, the drums tussle and a lively syncopated bass and vocal flesh out the nightmare. The cold sweat continues with 'Fall of America' – taut, uneasy and pouring over failure like some nervous scavenger pecking at the roadkill. Loony time-signatures and a peculiar ska character makes for a firm second release.
| | | |
| --- | --- | --- |
| 22/11/2010 | Stateless Ariel | [-] |

Record Label/Ninja Tune
Format/Single
Street Value ***



Stateless return with some West Afican guitar licks and a vibe as sultry and feverish as a dose of Malaria in Niger. Producer Damian Taylor (Bjork, the Prodigy) adds the necessary touch of voodoo and the whole delta trip is reinforced by a bevy of beautiful remixes courtesy of Rustie, Dark Sky and Midland's Inflight. As magikical as anything on this enchanted isle.
| | | |
| --- | --- | --- |
| 22/11/2010 | Paris By Yourself Lost My Girl | [-] |

Record Label/Big Dada
Format/Single
Street Value ***



Sounds like Adam Ant pissing about in an after-hours jam with The White Stripes? That's because it is. In a strange kind of way. Music created with guitars and lasers from the darkly European four-piece, Paris Suit Yourself. This is actually rather good. Fierce, angry and none-too-gently alluding to the LA punk-scene of 1978.
| | | |
| --- | --- | --- |
| 15/11/2010 | David E Sugar Flea Market | [-] |

Record Label/Sunday Best
Format/Single
Street Value ***



Zana Lowe is a fan, Hot Chip too (all of them!) but who needs resounding endorsements like these when you have the breeziest of pop melodies and the slinkiest of bass jams. 'Flea Market' has the feel of all those early 70s Brian Eno tracks with a touch of The Sweet's 'Co Co', some Hall and Oates and just a smidgen The Cure. Not what you'd expect from Sunday Best, but that's why it's a little special. A right giddy whip of candy acoustica.
| | | |
| --- | --- | --- |
| 15/11/2010 | Spokes We Can Make It Out | [-] |

Record Label/Counter Records
Format/Single
Street Value ****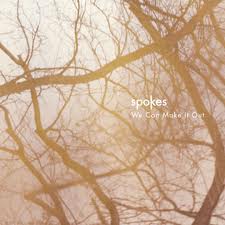 'We Can Make It Out' is the first single to be taken from the band's forthcoming debut album, 'Everyone I Ever Met' and is as big and as brave as as bouyant as the Polyphonic Spree at their theatre-bursting best. Bringing Celtic pomp back to pop – Spokes.
| | | |
| --- | --- | --- |
| 15/11/2010 | The Bug Infected EP | [-] |

Record Label/Ninja Tune
Format/12
Street Value ***



An egg-timer release. 'Infected' is offered as a double 12" to bridge the gap between the band's 'London Zoo' album and their forthcoming dub battle with legendary producer, Adrian Sherwood. Ninja rarely put a foot wrong and this is no exception. Sure there's no mistaking the deep subby Bristol sound of the trippy, 'Catch A Fire', with its signature vinyl crackle and post-Beth Gibbons vocal but 'Tune In' (featuring Roots Manuva) wreaks an even greater haunting havoc. Claustrophobic, primal with more voodoo than an entire season of Hammer films. It's an altogether different kind of jungle out there.
| | | |
| --- | --- | --- |
| 15/11/2010 | Sensorites Just Because You Can | [-] |

Record Label/Hollowhole Records
Format/Single
Street Value **



Not since those four lovable fab Scouse mop-tops Cast sailed into the charts on a wave of British-Pop euphoria back in '95 have we been this sufficiently well spoilt by the Mersey – and that's not because new single 'Just Because You Can' comes in a stylish brown paper bag (which you have to rip open) but because there's not one version of this fairly languid but feelgood tune but five additional dazzling remixes too. I think the name comes from some early Doctor Who episodes or other, though what relevance any of that has, I don't know. Just because they can, obviously.
| | | |
| --- | --- | --- |
| 09/11/2010 | Wild Palms To the Lighthouse/ Draw in Light | [-] |

Record Label/One Little Indian
Format/Single
Street Value **



'Lighthouse' begins with a simple, expansive sound – a billowing squall of effect over hanging guitar whilst underneath shoegazer bass plays a dotted line of notes. It's gothic-tinged indie set apart from the crowd by clear, emotive (and occasionally falsetto) vocals and breaks and bridges where a Muse-like tightness takes hold. 'Draw in Light' is a similar entity but with a more playful skip in its step á la The Cure circa In Between Days. To paraphrase the ad – 'Glasvegas, but on a good day.'
| | | |
| --- | --- | --- |
| 07/11/2010 | Twin Sister Colour Your Life | [-] |

Record Label/Domino Records
Format/EP
Street Value ****



This release from Domino is really two releases squeezed into one slinky gatefold twin-pack: 2008's 'Vampires With Dreaming Kids' – a four track selection of the band's early demos, polished up and sprinkled with all kinds of spice and fairy dust and the band's new EP, 'Colour Your Life'. The lumbering stoaner vibe of 'Ginger' and the slurring Hope Sandoval vocal delivery pretty much ensures a cult following, but newer tracks like 'All Around And Away We Go' is an indication that there's a shot of giddy adrenalin pumping around their outrageously psychedelic heart. The finest of heroin substitutes.
| | | |
| --- | --- | --- |
| 01/11/2010 | Teebs Why Like This? | [-] |

Record Label/Brainfeeder
Format/Single
Street Value **



LA-based visual artist/producer Teebs has his debut album, 'Ardour' coming out next year, so this is something a taster – and it conforms pretty much to what it says on the press sheet: vibrant, ethereal and hazy. In some respects it's a bit like listening to Four Tet or an old Mike Oldfield album underwater or submerged in some crazy sensory deprivation tank or other, giving tunes like 'Why Like This?' and 'Arthur's Birds' a gentle hallucinogenic quality. It's headphone music by and large and about as far removed from your standard verse-chorus-verse-chorus song pattern as Teebs is from this planet. Chimular bells for laptop music boffins and twitchers, making it a fine companion to the BBC's Autumn Watch.
| | | |
| --- | --- | --- |
| 01/11/2010 | Leni Ward I Want My Heart Back | [-] |

Record Label/Library Records
Format/Single
Street Value ***



Supported by no end of folks who know what they're on about (Steve Lamacq, Tom Robinson et al) Leni is carving a respectable enough niche for herself out frothing Imogen Heap, out dressing Lady Ga Ga and out maneuvering those orchestral 80s wotsits in the dark. Gorgeous chorus and the synths and sequences giggle like a little tickle-box of tittering analogue chuckles - in the dark, naturally. Cracking Frightened Rabbit cover dished up as b-side.
| | | |
| --- | --- | --- |
| 01/11/2010 | Gregory and the Hawk Olly Olly Oxen Free | [-] |
Record Label/Fat Cat
Format/Single
Street Value ***



Had I got up on the wrong side of bed this morning I might have dismissed 'Olly Olly Oxen Free' as a Corrs song wrapped up in layers of lo-fi, indie-folk affectation. However, thanks to a fortuitously placed bedroom wall I can tell you that this is a sweet little track that combines acoustic guitar and tastefully understated strings with a little-girl-lost vocal to create a lovely song with a quietly sing-a-long chorus. Nice. And good to see a music review based on feng-shui. This might take off.
| | | |
| --- | --- | --- |
| 01/11/2010 | DJ Fresh vs Sigma Lassitude | [-] |

Record Label/Breakbeat Kaos
Format/Single
Street Value **



Fast, frenetic yet somehow foamy. This is the next single to be taken from the album, 'Kryptonite'. A feelgood barnstormer with fuity loops, skin-ripping adrenalin beats and shards of prickly electro. Punchy, emergency party tune from the home of breakbeat.
| | | |
| --- | --- | --- |
| 18/10/2010 | Offshore Aneurysm EP | [-] |

Record Label/Big Dada
Format/Single
Street Value ***

Ewan Robertson aka Offshore releases a fairly tidy collection of bass heavy bytes and beats through classic Scottish label, Stuff in October. A timely reminder of time's ability to warp and man's ability to warp with it. Neat and minimalist with just a smidgen of bendy bubblegum stuff courtesy of 'UTG'. Lunar challenging release with oriental overtones making you feel warm and fuzzy all over.
| | | |
| --- | --- | --- |
| 11/10/2010 | Craig Machinsky Paris Suit Yourself | [-] |

Record Label/Big Dada
Format/Single
Street Value ***

It's a bit of a cheeky one this; swarthy French lothario sort croons in a squarely surreal manner about his skin being black as a bevy of cooing Shangri-la'ers whine in the background. Add to this some big band beats, some thumping ivory shenanigans and you have something approaching Fort Tet with Yoko Ono, the cast of Sesame Street and Scott Walker. Darkly humorous stuff from Paris.
| | | |
| --- | --- | --- |
| 06/09/2010 | Les Shelleys Rum and Coca Cola/ Green Door | [-] |

Record Label/One Little Indian
Format/Single
Street Value ***



Recorded on a mini-disc set up on their kitchen table Tom Brosseau and Angela Correa have made an album of old Americana, with songs from Leadbelly blues to Dylan's 'The Lonesome Death of Hattie Carroll'. This single from that album is a double A side of whispery, intimate folk renditions of the lilting calypso classic 'Rum and Coca Cola' (with an arrangement of guitar, clap and Brosseau and Correa's quiet vocals) and an even sparser arrangement of 'Green Door' (brought back from the living dead of Shaking Stevens' back catalogue). Six stone wet, there is hardly anything to them but listening to these sweet renditions is like falling asleep while friends sing in the next room. Lovely.
| | | |
| --- | --- | --- |
| 23/08/2010 | Neon Circus Don't Get Panicked | [-] |
Record Label/Jacket Potato Records
Format/Album
Street Value **

The Leicester band have had their punky, buzz-based techno tunes featured on MTV series 'Slips' and now they have a full-on debut release. Part Infadels, part Stone Roses, part psychedelic Midlands funk Schick. LCD Sound System perhaps do this better, but its okay. Check out 'Change'. Everybody needs a little digitism now and again.
| | | |
| --- | --- | --- |
| 21/07/2010 | Trenchman Hacienda | [-] |

Record Label/Sunday Best
Format/Single
Street Value ***

Sunday Best cough up an exclusive release from anonymous underground DJ and Producer Trenchman (one half of a well known drum and bass duo). Recent remix duties include Lil' Wayne, William Orbit and Future Loop Foundation. Heavy support from Zane Lowe, Westwood, Rob da Bank and Si Begg to name just a few. Bear with it, as the initial house feel swells into a fairly sweeping record with enough breaks to disrupt even the most stable thought pattern.
| | | |
| --- | --- | --- |
| 12/06/2010 | Jaga Jazzist Banafluer Overalt EP | [-] |

Record Label/Ninja Tune
Format/EP
Street Value **

Describing Jaga Jazzist as Norway's most famous 'nine-piece jazz, alt.rock, prog, baroque, afro beat maters' may be a little like describing Hammacher and Schlemmer – inventors of Metal Detecting Sandals – as New York's leading feet prospectors but it suffices in the context of this warped and dreamy selection of remixes from their recent album. Cockoo, Final and SprutBass are amongst those doing the makeovers.
| | | |
| --- | --- | --- |
| 07/06/2010 | Herve Blaze It | [-] |

Record Label/Cheap Thrills
Format/Single
Street Value ***

Here's another track taken from Herve's Ghetto Bass 2 mix album. This one has a lovely rubbery bass thing supporting some bone rattling, cudgel beats. The additional snap crackle and pop leaps from the speaker to make this as lively and as fiery a prelude to the summer as any release so far. Some great dimensions. The single comes backed by an even tastier Reset remix, which has a bit of the Fatboy about it. Wimbledon postponed by acid rain.
| | | |
| --- | --- | --- |
| 05/04/2010 | Andreya Triana Lost Where I Belong | [-] |

Record Label/Ninja Tune
Format/Single
Street Value ***

The singer whose past credits include Mr Scruff, Flying Lotus, Theo Parrish and Bonobo releases the first single from her forthcoming debut album, 'Lost Where I Belong' – produced by Simon Green aka Bonobo. Sublte amd soulful slice of jazz inflected soul. As lush as a field of daisies and as uplifting as Minnie Ripperton.
| | | |
| --- | --- | --- |
| 15/03/2010 | She and Him In the Sun | [-] |

Record Label/Double 6
Format/Single
Street Value ****

Not strictly terrific first single from new album by upcoming girl-boy, man-lady, lad-lass, guys and dolls outfit, 'She and Him'. The dreamy yet half-arsed vocal from Zooey Deschanel doesn't help and compared to the pair's charming and understated debut, this has all the feel of a rehearsal. There's a lovely song here just waiting to slip out. Sadly, the sun has got his hat on.
| | | |
| --- | --- | --- |
| 08/03/2010 | Bonobo Eyesdown | [-] |

Record Label/Ninja Tune
Format/Single
Street Value ****

Simon Green is pretty ubiquitous of late. Not only has he produced the new Andreya Triana single, 'Lost Where I belong' he's also been busy combining all the spacey otherworldliness of dubstep with the warmth and emotional reach of traditional soul. Classy, contemporary and melancholy. Remix duties are taken care of by Floating Points and Warrior One.
| | | |
| --- | --- | --- |
| 22/02/2010 | Archie Bronson Outfit Sharks Tooth | [-] |

Record Label/Domino Records
Format/Single
Street Value ***

Not sure how anybody else feels but I feel the roaring success of the Arctic Monkeys and The Last Shadow Puppets has led to a slip in quality control at the otherwise hard to fault Domino label. It's a bit like having one or two great players but not having the depth of squad to complete a season. The Archies were one of the most promising Domino acts a few years back, bagging a South Bank Special t'boot. So why do I feel shortchanged here? Perhaps because labelmates Clinic have been doing this kind of little shop of horrors trick (only better) for years. Bleak, esoteric and still full of the blues but now with a fairly contrived dance ethic courtesy of DFA member, Tim Goldsworthy. Four years in the making has to tell you something. Trail blazers become trail followers.
| | | |
| --- | --- | --- |
| 25/01/2010 | Freestylers Past Present and Future EP | [-] |

Record Label/Freestylers Records
Format/Single
Street Value ***

The growling, scuzzy 'Cracks' is okay with grumbling acid breaks and parps but it's a squarely nostaligic thing. Listening out for further techno/house twists on new album, 'Calling Me Home'. It does a passable job.
| | | |
| --- | --- | --- |
| 11/01/2010 | Brouhaha Brouhaha EP | [-] |

Record Label/4th Note Records
Format/EP
Street Value **

Brouhaha play arty, muscular funk. Grizzly guitar riffs are adorned with mad horn arrangements and underpinned by drums courtesy of Animal from the Muppets. Off beat film samples make perfect sense in the midst of it all, adding a little bit of B-Movie kitsch to tracks like Thunderbone.Brouhaha sound like a thousand TV cop show themes put through a blender – and I mean that as a compliment!
| | | |
| --- | --- | --- |
| 07/12/2009 | Ape School Remixes | [-] |

Record Label/Counter
Format/Single
Street Value ***

If memory serves us correct Michael Johnson used to be in the Lilys – the retro-band that had a sizeable hit in the UK with 'Nanny in Manhattan'. Not that he had much input there, if truth be known, which will come as no surprise to those who have heard his likeably deranged whoops and grunts on the 'Ape School' debut. And what we have here is everybody else's take on those whoops and grunts – a remix EP featuring the best of what Ninja Tune and Counter records have to offer: Daedelus, Pop Levi, Yppah. They were good tunes then. They're good tunes now. Only they've dropped a little more acid.
| | | |
| --- | --- | --- |
| 07/12/2009 | Asobi Seksu Layers | [-] |
Record Label/One Little Indian
Format/Single
Street Value ***

We love Asobi Seksu. That's a given for any self-respecting music lover and we're absolutely smitten with Yuki Chikudate's dreamy and generous sugar-candy sighs leaping out of the speaker like the kisses of an angel on occasion – but there's a point at which those sweeping glacial dreamscapes occasionally collapse under the weight of their own luxuriousness – and this is one of them. Choc full of sleigh bells and not just for Xmas. Sounds lovely but it just doesn't do anything.
| | | |
| --- | --- | --- |
| 12/10/2009 | Lucky Elephant The Reverend Tilsley and his Magic Lantern | [-] |

Record Label/Sunday Best
Format/Single
Street Value ***

This jaunty little indie track sounds like Toploader playing the old Grange Hill theme. Dusty rhodes keyboards skip along under Manu's French accent bringing to mind a quotation by iconic Victorian art critic John Ruskin: "One cannot be angry when one looks at a penguin" Happy and sunlit, Rev Tilsley scores top marks for penguinicity
| | | |
| --- | --- | --- |
| 31/08/2009 | Diskjokke Rosenrod | [-] |
Record Label/Moshi Moshi Singles Club
Format/Single
Street Value **

27-year-old Norwegian producer Joachim Dyrdahl aka diskJokke was discovered by Prins Thomas and kicked off his career releasing singles on Thomas' label Full Pupp. After 2008's critically acclaimed debut album, Staying In, he's back with Rosenrod, the new single on Moshi Moshi Singles Club on August 24th.
| | | |
| --- | --- | --- |
| 15/06/2009 | Swimming Panthalassa/Crash The Current | [-] |

Record Label/Colourschool
Format/Single
Street Value ***

The 80s revivalists continue their rummage through the vault of neo-psychedelia with a rather frantic burst of energy. Intense, determined and as hopelessly overwrought as Got Talent's Susan Boyle. Packs in elements of Sparks, The Teardrop Explodes, The Cult, Hüsker Dü, Emerson, Lake and Palmer and The Associate's 'Party Fears Two'.
| | | |
| --- | --- | --- |
| 08/06/2009 | Wave Machines I Go I Go I Go | [-] |

Record Label/Neapolitan
Format/Single
Street Value ***

What a chirpy, fizzy, happy happenstance comes tumbling out of Merseyside. On the evidence of 'I Go I Go I Go' alone the noughties is about to embrace the kind of breezy, kooky electro-pop that made bands like Red Box, Blacmange and Stephen Tin Tin Duffy such an unorthodox pop joy in the 1980s and Simian such a one-hit-wonder in the 90s. Here's comes summer!
| | | |
| --- | --- | --- |
| 18/05/2009 | Kill it Kid Send Me An Angel Down | [-] |
Record Label/One Little Indian
Format/Single
Street Value ****

Anthony Hagerty must surely know he's arrived when you have ex-students like Chris Turpin ripping him off. They say imitation is the sincerest form of flattery, but it's almost the sincerest way of proving you have few ideas of your own. The ingredients are all there, but they have neither the soul nor sense of purpose to inspire them. The first three tracks of the EP make heroic and partially successfully attempts to reproduce the boozy revelry of a night on the lash in a way that's not unlike having Jack White and PJ Harvey front the Scissor Sisters on a tour of Irish taverns. The religious invocations, the timorous then fist-to-fury hollering – pure Hagerty. Competent, occasionally beguiling but as derivative as a bag of dodgy futures and options from Bernard Madoff.
| | | |
| --- | --- | --- |
| 18/05/2009 | Dub Pistols Back to Daylight | [-] |

Record Label/Sunday Best
Format/Single
Street Value ***

The boys who first came to our attention for taking in waifs and strays like Terry Hall and Ian Brown and contributing to all manner of movie soundtracks release the first single from their new album, 'Rum & Coke', the follow-up to last year's 'Speakers and Tweakers'. The single –Ashley Slater from Freak Power – recalls the perky, soulful, feelgood grooves of mid-eighties disco with just a dash of acid. Reggae legend Gregory Isaccs turns up on the flipside. It's a bit frivolous and light but it might be the only real substitute we have for summer this year. 'Rum & Coke' is released on Sunday Best in June.
| | | |
| --- | --- | --- |
| 11/05/2009 | Fenech Soler The Cult of Romance | [-] |
Record Label/Vulture
Format/Single
Street Value ***

Some stodgy synths and assorted sighs just about create a credible context for the glam Kings Cliffe trio to strut their slightly camp and slightly laborious take on further 80s retro. Obviously their dads told them about the Rave culture of the early 90s too.
| | | |
| --- | --- | --- |
| 21/04/2009 | Art Brut Art Brut vs Satan | [-] |
Record Label/Cooking Vinyl
Format/Album
Street Value ***

| | | |
| --- | --- | --- |
| 20/04/2009 | Redjetson Other Arms | [-] |
Record Label/Gizeh Records
Format/Album
Street Value ***

Hello, Goodbye. Recorded back in February 2008 after an on-off separation that saw members of the band pursue other interests. Now they've disbanded for good. And what better way to celebrate their divorce than by releasing their eagerly awaited sophmore album - a follow up to 'New General Catalogue' released back in January 2005. Let's face it, the omens aren't good.
| | | |
| --- | --- | --- |
| 06/04/2009 | Twisted Wheel We Are Us | [-] |

Record Label/Columbia
Format/Single
Street Value ****

The second track to be taken from their forthcoming debut album – released April 13th. The album was recorded in Los Angeles with producer Dave Sardy (Oasis/Marilyn Manson).
| | | |
| --- | --- | --- |
| 06/04/2009 | Gomez A New Tide | [-] |

Record Label/Eat Sleep Records
Format/Album
Street Value ****

Gomez mark a return to their freewheeling and experimental roots with the release of new album, 'A New Tide' on April 6th on Eat Sleep Records. So prepare whirling psychedelia of 'Win Park Slope' and 'Bone Tired'; the country-fried rock of 'Little Pieces'; and the eccentric, elasticated blues of 'If You Ask Nicely'.
| | | |
| --- | --- | --- |
| 06/04/2009 | Lady of the Sunshine Smoking Gun | [-] |

Record Label/Flock
Format/Album
Street Value **

For those who don't know, Angus Stone is the male-half of Australian brother-sister act, Angus and Julia Stone – loved by all manner of hirsute bands, including The Magic Numbers. An album that threatens no end of stormy weather but ends up blowing only the kindest of sugar-kisses. More absorbing than any dry suit. Sweet yet existential
01. We Can Make It Out - Spokes

02. Northern Skies - I Am Kloot

03. Flea Market - David E Sugar

04. Ginger - Twin Sister

05. Bubblegum - Clinic

06. Well Done, Josef - Special Benny

07 Surrender - Ólöf Arnalds

08. The Minute I Saw It - Chief

09. New York Girls - Bellowhead

10. Carnival (Puck Version) - The Cardigan