November saw Wayne Coyne and his band of psychedelic-punk musicians feature at The London Troxy for two sold out nights of Flaming Lips based mayhem, accompanied by their usual array of props, toys and stage dancers.
After emerging from behind a giant video screen the band rolled into opening song 'Race for the Prize' while Coyne sent the crowd into delirium by performing his fan favourite party trick of taking to a human hamster ball and clambering over the welcoming audience. It was an energetic start and set a good benchmark, heightened all the more with a shower of balloons and confetti raining down on a packed out Troxy - more a circus than a concert.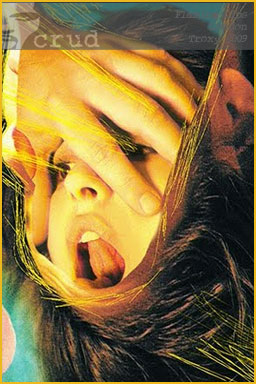 A mixture of dry ice, lasers and an over-sized gong kept this festival of noise pumping along and proved to the masses that a Flaming Lips gig is definitely something worth experiencing. The set list included hit tracks 'The W.A.N.D.' and 'Yeah Yeah Yeah song' but it was 'Yoshimi Battles the Pink Robots Pt 1' that provided the biggest sing along of the night.
The number of songs from the sprawling and unpredictable new album 'Embryonic' were kept to a minimum, which some might say was a good thing, uncomfortable as they were next to the older and much loved pop songs. Extended crowd interaction from singer Wayne Coyne ate up stage time during the gig, but the audience seemed pleased to hang on every word that fell from his lips as he rambled on about early Flaming Lips gigs and the band's rise to fame.
Closing song 'Do You Realize?' prompted this excitable audience into another mass sing-along and was accompanied by a further shower of orange and yellow streamers, leaving the London venue looking like it had been hit by an arctic blizzard.
After leaving the gig feeling very satisfied, and knowing my £25 had been well spent, my only disappointment came with the exclusion of personal favourite song 'My Cosmic Autumn Rebellion' but I guess you can't have everything.

more info:
http://www.flaminglips.com

Report ~ Tom Collins for Crud Magazine 2009©